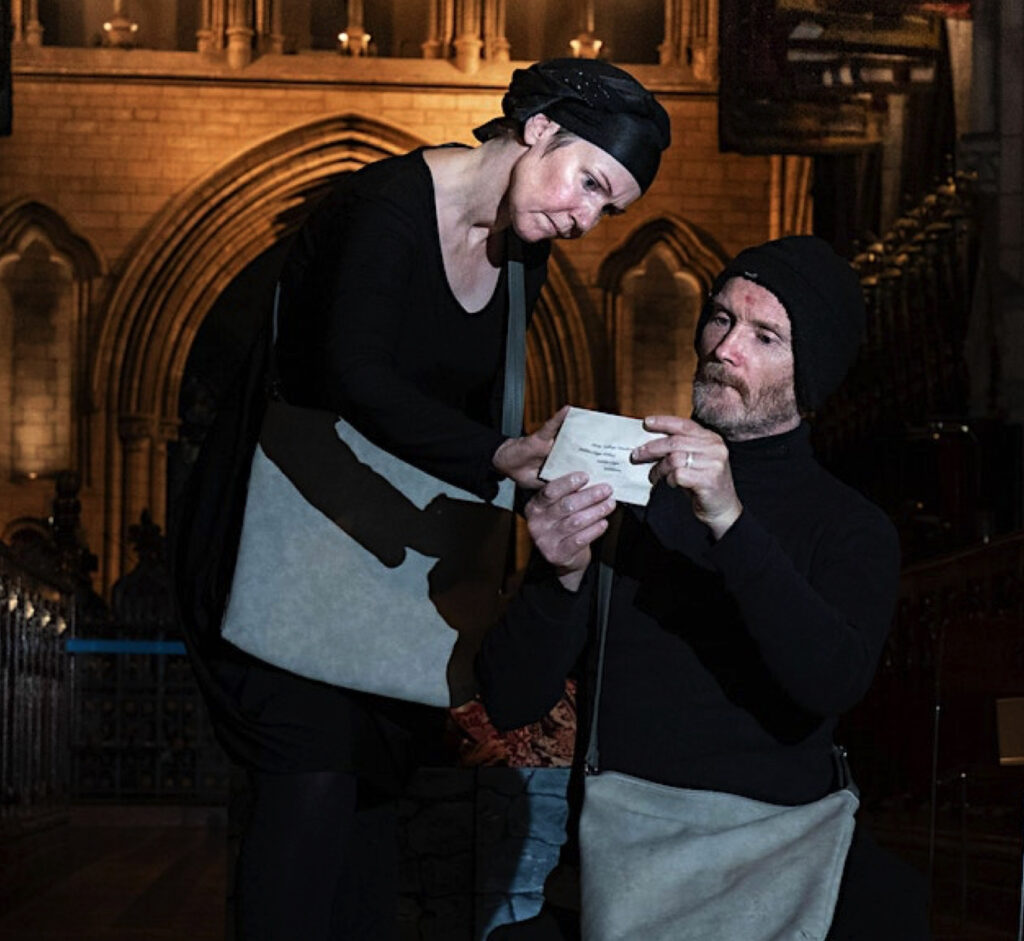 It is 1710 in London and the wittiest, most celebrated man in the city is about to meet the 'out-of-her-time' Esther Vanhomrigh. In the words of Swift – A woman with opinions. Imagine!
It is a meeting neither of them will forget and a play you won't.
Written by best-selling Kildare novelist, Martina Murphy/Reilly, Swift and Vanessa tells the story of the relationship between Jonathan Swift and Esther VanHomrigh. By turns tragic and humorous, we follow Esther's pursuit of Swift and discover what happens when she becomes aware of a rival Esther – Esther Johnson – that Swift has kept hidden away in Dublin.
Buckle up for a journey back in time that is as relevant today as it was then.

"A remarkable production…' Liffey Champion.
Tickets for this wonderful event are available via Eventbrite. 10 euro or donation for low/unwaged.